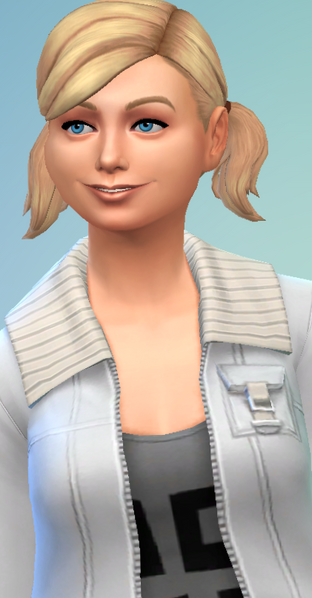 Sophie Van-Pelt
Birthdate- June 20th, 1991
Original Species- Powerless-Witch 
Current species- Full-Witch
Relationship status- dating
Life status- Alive
Immediate Family
Maternal grandfather: Walter Alonso
Maternal grandmother: Anita Alonso
Father: Alex Van-Pelt
Mother: Ursula Van-Pelt
Maternal uncle: Fransisco Alonso
Older sister: Maddie Van-Pelt
Unborn child
Extended family
Unborn niece 
1st cousin: Emma Alonso
1st cousin once removed: 
Romances
Beau- X boyfriend
Guardian of
School
Iridium elementary school (1995-2005)
Iridium high school (2005-2006)
W.I.T.S academy (2006- 2019)
Residence
Mortal Realm, Miami
Personality: Due to her mental problems, Sophie was often clueless as to what was going on around her. She was very delicate, easily hurt, and often very quiet. Sophie was also sweet and loving. 
Every witch pregnancy 
"I don't know who I am anymore. About time I figure it out, don't you think?" Sophie - Maddie
Community content is available under
CC-BY-SA
unless otherwise noted.